Celebrate the big 4-0 with style and sentimentality. This milestone deserves more than a run-of-the-mill present. If you're on the lookout for unique, personalized, and truly special 40th birthday gift ideas, you're in the right place.
Whether it's for your spouse, friend, sibling, or colleague, this list promises something for everyone, catering to varied tastes, hobbies, and interests. Here are 20 of the most creative 40th birthday gift ideas for 2023 that will make the recipient feel treasured and loved.
1. Personalized Wine Subscription
A good bottle of wine is always a classy gift idea, but why stop at one? A personalized wine subscription is a gift that keeps on giving.
Why Wine Subscription?
With a wine subscription, your loved one will receive a selection of fine wines every month. This subscription can be personalized to their taste, making it a truly unique and special gift. Some wine subscription services offer additional perks, like tasting notes, pairing suggestions, and even virtual tasting events.
Some Notable Examples
To start, "Winc" provides a tailored experience by offering a palate profile quiz to match wines with the recipient's preferences. "Cellars Wine Club" offers a wide variety of options, from sparkling wine subscriptions to sweet wine subscriptions and more. For the eco-conscious, "Plonk Wine Club" specializes in organic and biodynamic wines.
2. Luxury Wellness Retreat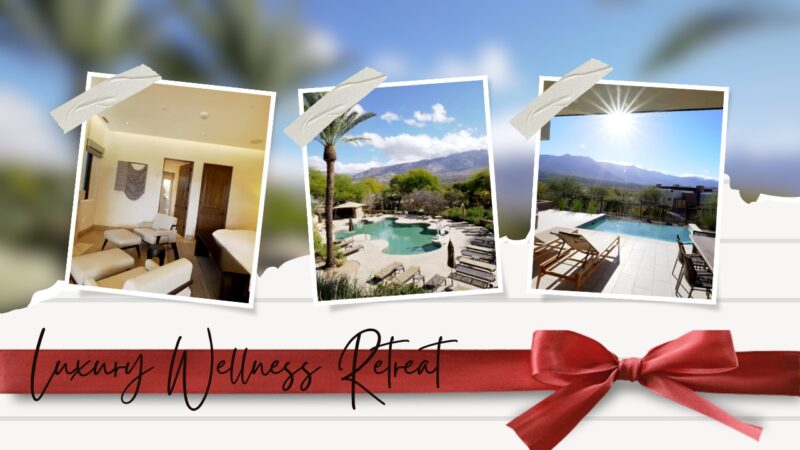 A luxury wellness retreat is an excellent way to mark a milestone birthday. It's a thoughtful gift that says, "You deserve a break!"
Benefits of a Wellness Retreat
Wellness retreats offer the chance to disconnect from daily stresses and focus on personal well-being. These retreats offer various activities like yoga, meditation, nature walks, and healthy meals. The serene environment can rejuvenate the body and mind, providing the perfect setting for self-reflection and relaxation.
Some of the Best Wellness Retreats
Consider "Miraval Resorts," located in Arizona, Texas, and Massachusetts, for a holistic wellness experience. For a more exotic locale, "Ananda in the Himalayas" in India offers a range of therapeutic programs. "The Golden Door" in California offers customized wellness routines, including a personal trainer.
3. Customized Artwork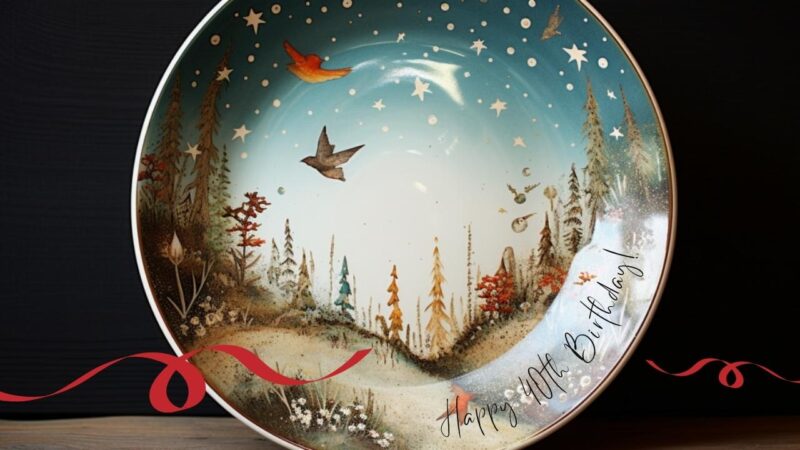 Art is a unique gift that can be customized in countless ways. A commissioned artwork that reflects the recipient's taste, life experiences, or beloved pet can become a cherished possession.
Why Custom Art?
Art is personal and subjective, making it a fantastic gift for someone special. Commissioning a piece allows you to give a gift that speaks to the recipient's personal taste or commemorates a special moment or person in their life.
How to Commission Art?
There are numerous platforms where you can commission art. Websites like "Artfinder" and "Etsy" allow you to connect directly with artists who can create custom pieces. Ensure you discuss your ideas in detail with the artist to ensure the final piece meets your expectations.
4. The Gift of Learning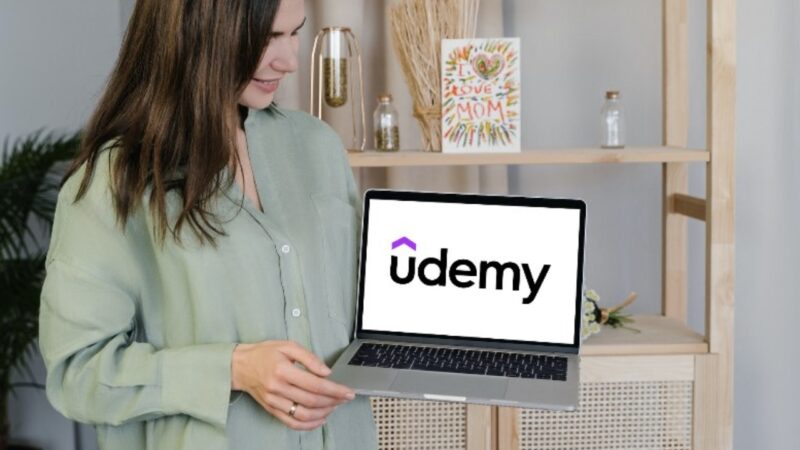 Education is a gift that never goes out of style. For the lifelong learner, consider a subscription to an online learning platform.
Why Online Courses?
Whether the recipient wants to pick up a new hobby, improve professional skills, or simply explore new topics, online courses provide flexible and diverse learning opportunities. It's an enriching and practical gift.
Some Notable Learning Platforms
Consider platforms like "MasterClass," where they can learn from experts in various fields. "Coursera" and "Udemy" offer a wider range of academic and professional courses. For creative souls, "Skillshare" has classes on topics like painting, creative writing, and photography.
5. Personalized Recipe Book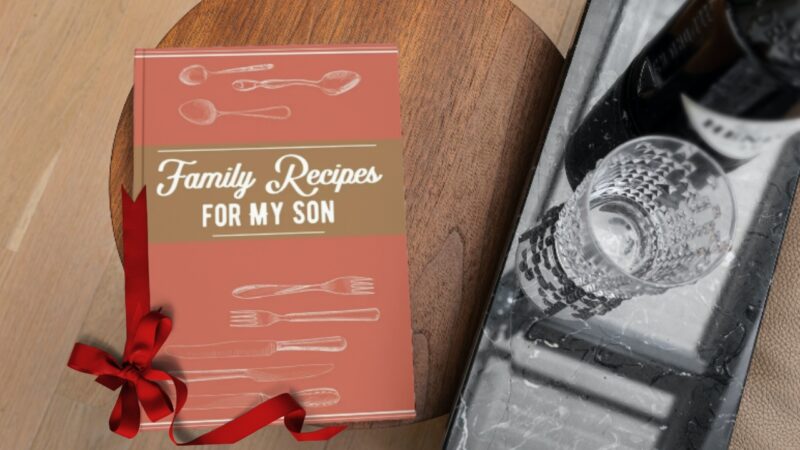 For the foodies who love experimenting in the kitchen, a personalized recipe book is a thoughtful gift.
Why a Personalized Recipe Book?
A recipe book can be a collection of favorite family recipes or new ones to try. This gift can be customized based on the recipient's culinary preferences, making it a gift they'll use and appreciate for years to come.
How to Create a Personalized Recipe Book
Companies like "Tastebook" and "Blurb" allow you to design and print custom recipe books. You can also DIY it by writing the recipes and decorating the book yourself. It's a heartfelt gift that also encourages culinary creativity.
6. Personalized Jewelry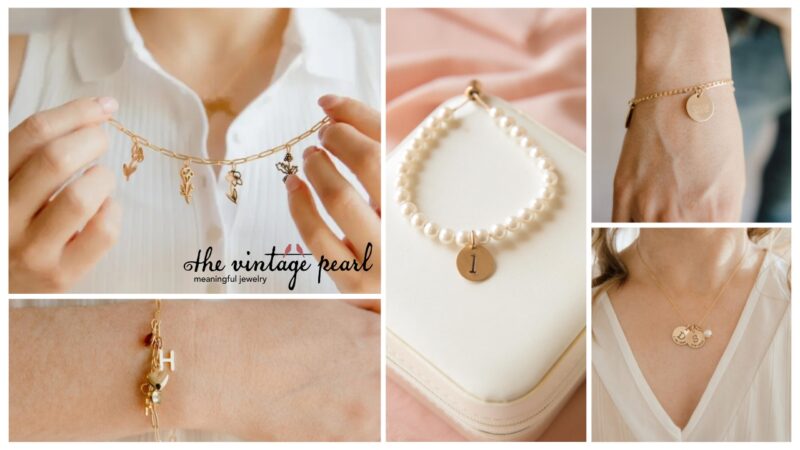 Jewelry is a classic gift that can be personalized in many ways. From inscriptions to birthstones, there are many options to make this gift meaningful.
Why Personalized Jewelry?
Personalized jewelry adds a unique touch to an already special gift. It can be customized to fit the recipient's style and can carry a personal message or symbolism that makes it even more special.
Some Personalized Jewelry Ideas
Check out "Etsy" for a wide range of handmade personalized jewelry. Brands like "The Vintage Pearl" offer beautiful pieces with custom inscriptions or birthstones. For more luxury, "Tiffany & Co." has a range of pieces that can be engraved with a special message.
7. A Sustainable Gift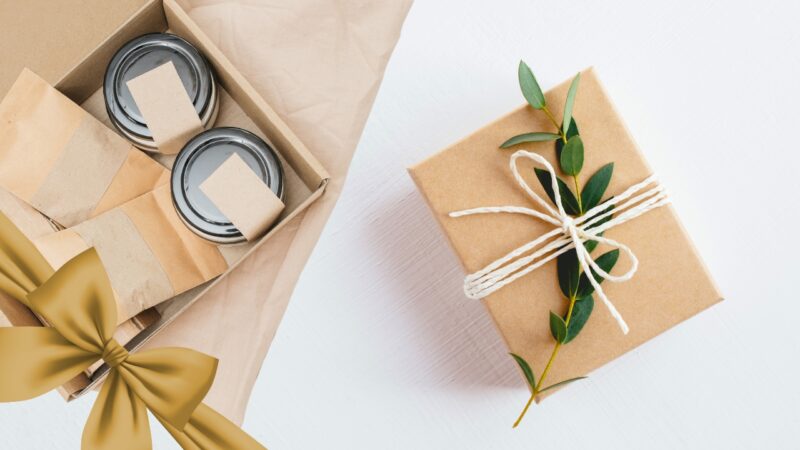 If your loved one is passionate about the environment, a sustainable gift will surely be appreciated.
Why a Sustainable Gift?
Sustainable gifts are eco-friendly, and they also raise awareness about environmental issues. They show your friend that you care about their values and are considerate of the earth's wellbeing.
Some Sustainable Gift Ideas
Gifts could include zero-waste starter kits, a subscription to a community-supported agriculture program, or clothing from a sustainable fashion brand. Also consider items made from recycled materials or products from companies that give back to environmental causes.
8. Tech Gadgets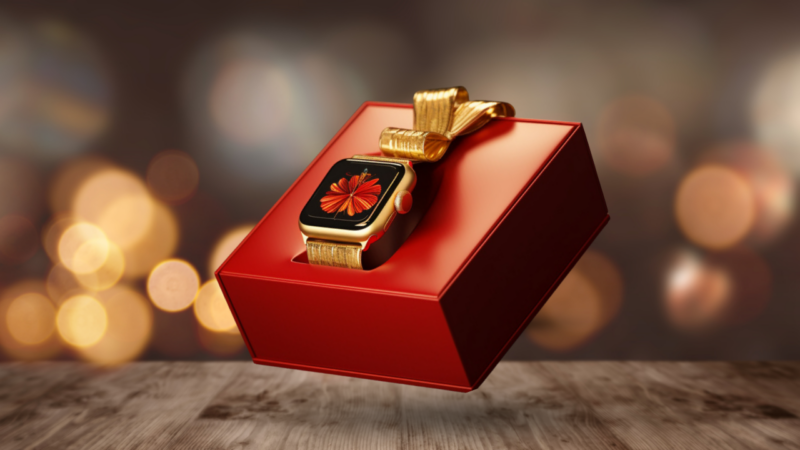 Tech gifts are perfect for gadget lovers. Choose from the latest smartphones, tablets, wearables, and more.
Why Tech Gadgets?
Tech gadgets make our lives easier and more fun. They can be practical gifts that the recipient will use daily, or they can be entertaining gadgets that offer a new way to interact with the digital world.
Some Tech Gadget Ideas
For fitness enthusiasts, a "Fitbit" or "Apple Watch" can track health and fitness goals. For those into smart homes, the latest "Amazon Echo" or "Google Home" device can help automate their lives. For music lovers, consider high-quality headphones or a portable Bluetooth speaker.
9. Subscription Box Service
Subscription box services are the gifts that keep on giving. There's a box for every interest, hobby, or passion.
Why a Subscription Box?
Subscription boxes offer a monthly surprise of items curated around a particular theme. It's like giving a new gift every month, making it an ongoing reminder of your affection.
Some Subscription Box Ideas
"FabFitFun" is a popular option for beauty and lifestyle products. "Birchbox" is great for skincare and makeup enthusiasts. "Mancrates" offers a range of options for men, from hot sauce-tasting kits to whiskey appreciation sets.
10. DIY Gifts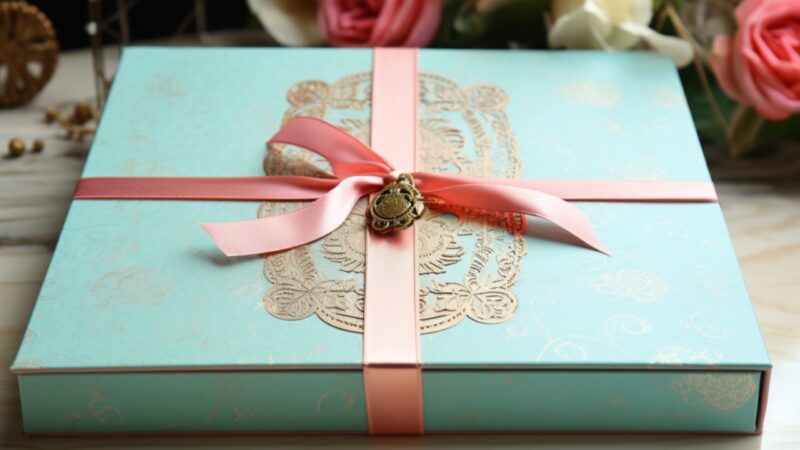 Sometimes, the most meaningful gifts are the ones you make yourself. Consider a DIY project that speaks to your relationship with the recipient.
Why DIY Gifts?
DIY gifts are heartfelt and show that you've spent time and effort on the gift. They can be personalized to the recipient's tastes and can often be more meaningful than store-bought items.
Some DIY Gift Ideas
You could create a scrapbook of shared memories, knit a cozy scarf, make a candle with their favorite scent, or paint a picture. The possibilities are as wide as your creativity allows.
11. Luxurious Skincare Package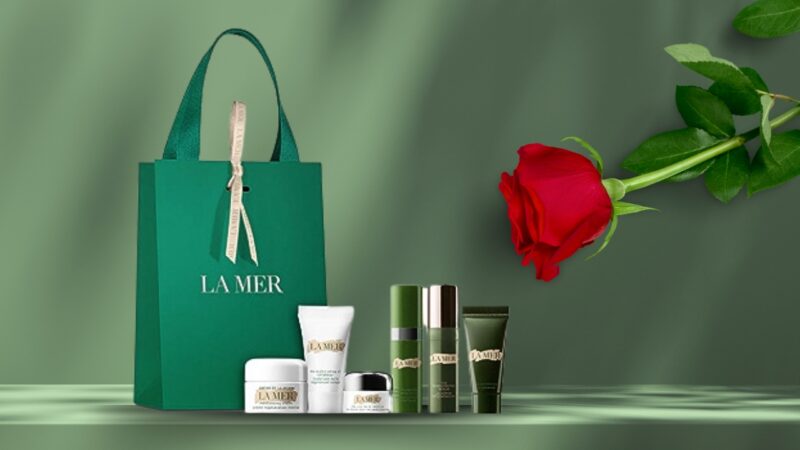 There's nothing like a bit of self-pampering. A high-end skincare package can provide this luxury, making it a great gift option.
Why a Luxurious Skincare Package?
Quality skincare can make the recipient feel special and cared for. Moreover, as we age, taking care of our skin becomes even more crucial, making a skincare package a thoughtful and beneficial gift.
Some Notable Skincare Brands
Brands like "La Mer," "Estée Lauder," and "Dr. Barbara Sturm" offer luxurious skincare sets that would make for an ideal gift. These brands offer high-quality products, and their packaging adds an extra touch of luxury.
12. Vintage Collectibles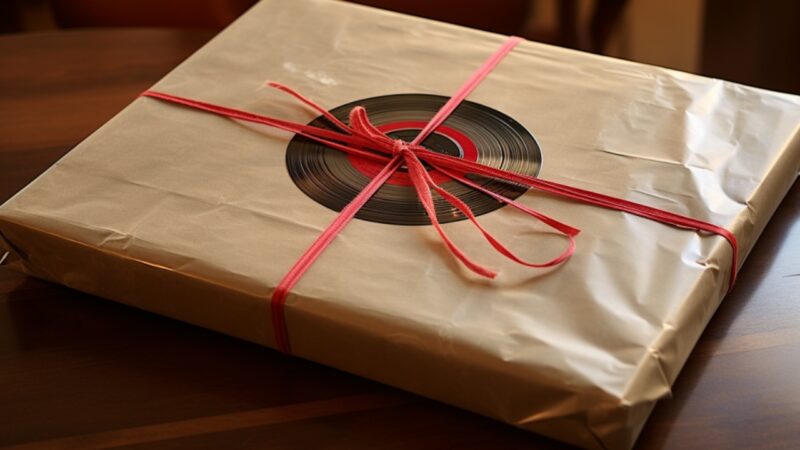 If the person you're buying for is a fan of vintage items or a collector, a unique vintage piece can be a truly special gift.
Why Vintage Collectibles?
Vintage items can add a touch of nostalgia and charm, making them valuable and appreciated gifts. Whether it's a vintage record, a piece of antique jewelry, or a rare book, these items can be one-of-a-kind.
Some Vintage Collectible Ideas
Look for vintage items in thrift stores, online marketplaces, or specialized antique shops. Items such as vintage posters, vinyl records, antique jewelry, or a first-edition book could make for a very personal and thoughtful gift.
13. Personal Stylist Session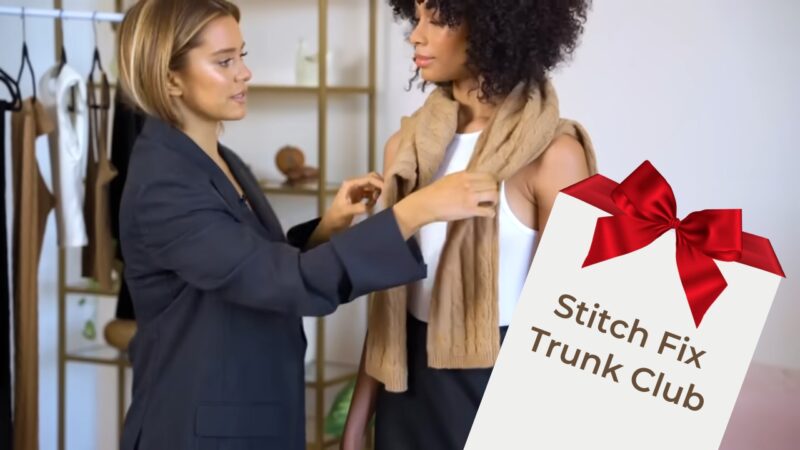 For fashion lovers, booking a personal stylist session can be a fun and useful gift.
Why a Personal Stylist Session?
A personal stylist can help the recipient discover their style, advise on flattering clothing choices, and give tips on how to build a functional and fashionable wardrobe.
How to Book a Personal Stylist Session
You can book a session with a local stylist or use online platforms like "Stitch Fix" or "Trunk Club." These services offer personalized styling advice and can send curated clothing selections straight to the recipient's home.
14. High-End Coffee Maker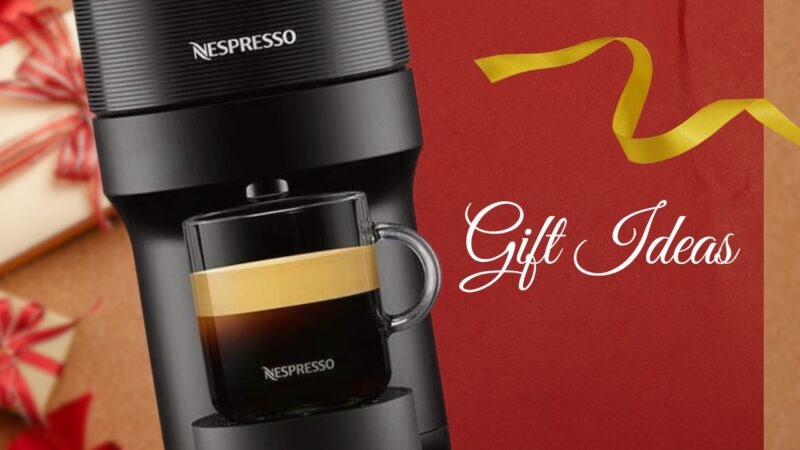 For coffee lovers, a high-end coffee maker can elevate their morning routine and serve as a much-appreciated gift.
Why a High-End Coffee Maker?
Quality coffee equipment can transform the coffee-drinking experience, making it a fantastic gift for coffee enthusiasts. Plus, it's a gift that they can use every day.
Some High-End Coffee Maker Brands
Brands like "Breville," "Nespresso," and "Jura" offer high-quality coffee makers that create barista-style coffee at home. Consider the recipient's coffee preferences (espresso, drip, French press) when choosing a model.
15. Custom Family Portrait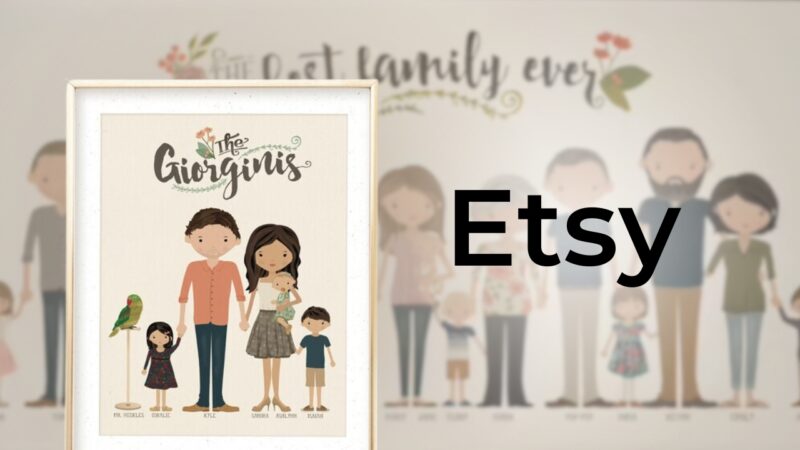 A custom family portrait can be a delightful and sentimental gift, especially for those who value their family above all else.
Why a Custom Family Portrait?
A custom family portrait is a unique piece of art that can symbolize love, unity, and lifelong memories. It's a personal and cherished gift that can be passed down through generations.
How to Commission a Family Portrait
You can commission a custom portrait through platforms like "Etsy." Choose an artist whose style matches what you envision for the portrait. Besides traditional portraits, consider unique takes such as illustrated or caricatured versions.
16. Luxury Watch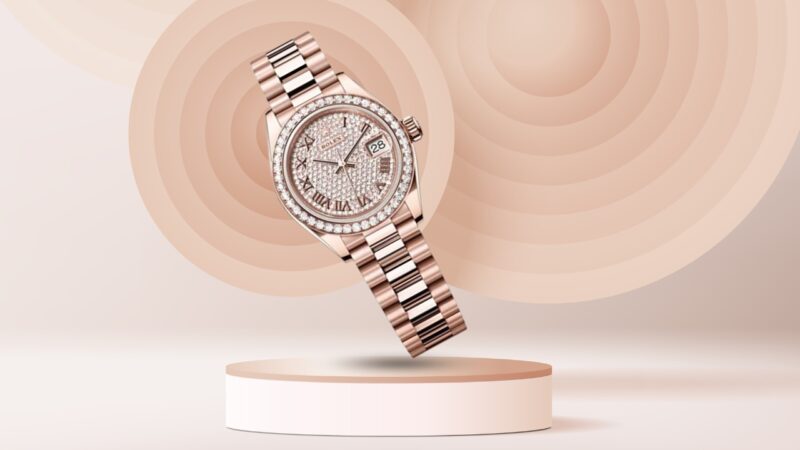 A luxury watch is a classic gift that symbolizes time, longevity, and style.
Why a Luxury Watch?
A watch is not just a timekeeping tool; it's also a fashion statement. A luxury watch can signify the importance of the milestone being celebrated and serves as a daily reminder of it.
Some Luxury Watch Brands
Brands like "Rolex," "Omega," and "Tag Heuer" are renowned for their craftsmanship and timeless designs. Alternatively, "Shinola" and "MVMT" offer luxury at a more accessible price point.
17. Personal Growth Books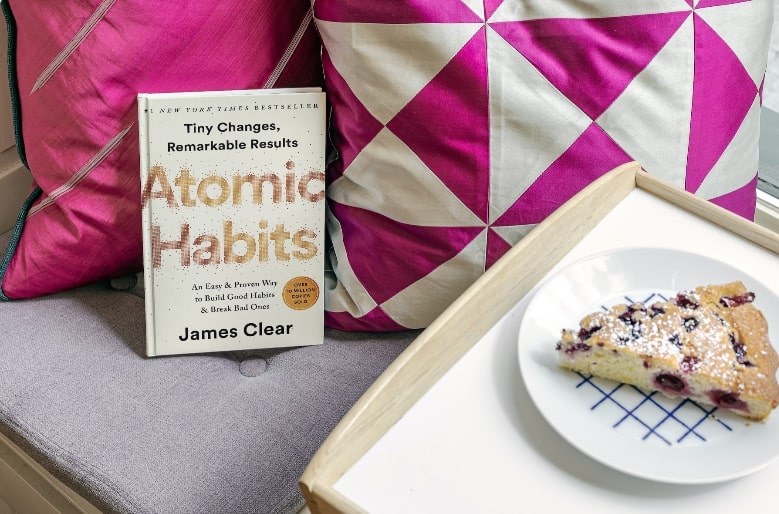 For the bookworm who loves self-improvement, a collection of personal growth books can be a thoughtful gift.
Why Personal Growth Books?
Books that promote personal growth can inspire, motivate, and educate. They're a thoughtful gift that shows your wish for their continued success and happiness.
Some Notable Personal Growth Books
Consider bestsellers like "Atomic Habits" by James Clear, "Dare to Lead" by Brené Brown, or "The 7 Habits of Highly Effective People" by Stephen R. Covey. You can also include classics like "How to Win Friends and Influence People" by Dale Carnegie.
18. Customized Puzzle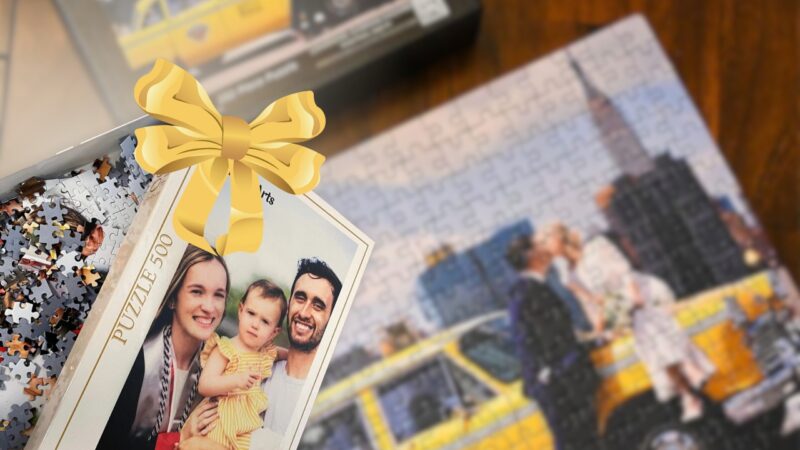 A customized puzzle can be a fun and personalized gift.
Why a Customized Puzzle?
Puzzles are a relaxing pastime that can also challenge the mind. A customized puzzle adds a personal touch, making the completed puzzle a piece of art.
How to Create a Customized Puzzle
Many companies, like "Shutterfly" or "Zazzle," offer customizable puzzles. You can use a memorable photo or a favorite piece of art for the puzzle image. You can even add text or other personal touches.
19. Travel Gear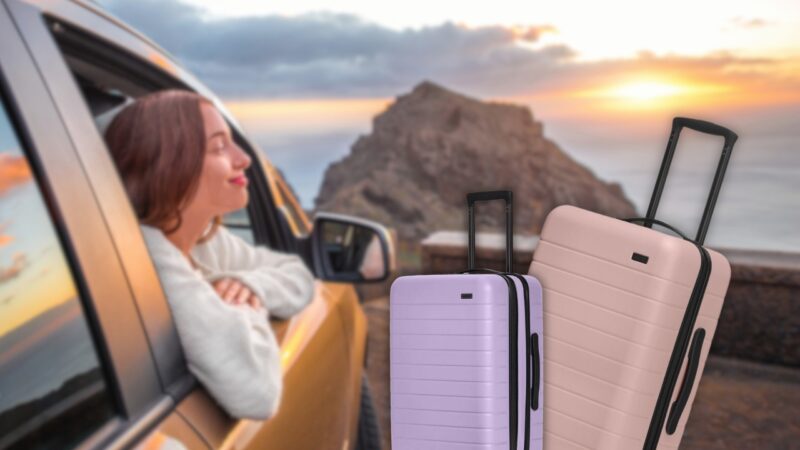 If the birthday person loves to travel, high-quality travel gear is a practical and appreciated gift.
Why Travel Gear?
Travel gear can enhance the travel experience by adding comfort, organization, and convenience. It's a practical gift that the recipient will surely use.
Some Travel Gear Ideas
Consider a high-quality carry-on suitcase from brands like "Away" or "Rimowa." Other ideas include a versatile travel backpack, a comfortable travel pillow, or a comprehensive travel toiletry kit.
20. Experience Gifts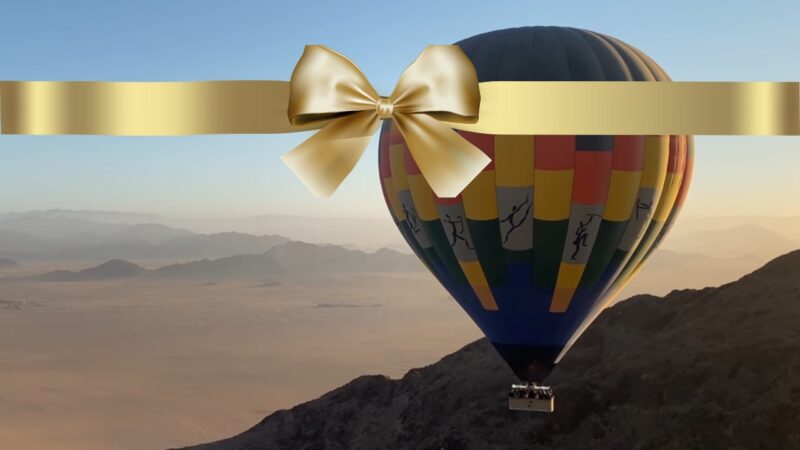 Lastly, consider gifting an experience. From hot air balloon rides to cooking classes, these gifts create memorable experiences.
Why Experience Gifts?
Experiences can create lasting memories, which are often more valuable than physical gifts. They provide an opportunity to try something new and exciting.
Some Experience Gift Ideas
Consider what the recipient enjoys. For adrenaline junkies, think skydiving or race car driving experiences. For foodies, a cooking class or food-tasting tour. For relaxation seekers, a spa day or a yoga retreat. The options are endless.
Final Words
These creative 40th birthday gift ideas cater to a range of personalities, interests, and preferences. Whether you opt for a personalized piece of jewelry, a wine subscription, or decide to create a DIY gift, remember that it's the thought and effort that counts the most. Here's to making their 40th birthday a truly memorable one!